Diego Caponera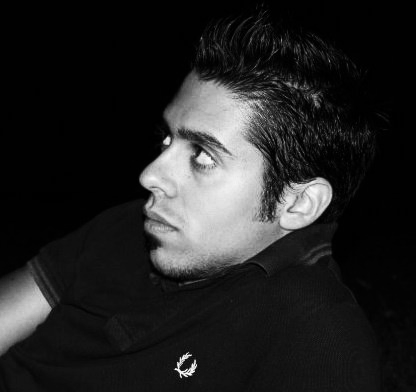 Young and motivated web developer, merges his programming skills with maths knowledge, as the thinks dealing with numbers is the best way to solve problems. Learns quickly by making fair use of documentation, and finds always useful to get into something new and to watch things from different points of view. Wants to work in brilliant teams with graphic and interaction designers.
Bachelor Degree
2011
Bachelor degree in Media and Communication Sciences of the Maths Department in Roma Tor Vergata University: it provided deep mathematical knowledge (from basic analysis and geometry to Fourier and Wavelet analysis, both theoretical and computational), good physics courses (mainly focused on acoustics), and many programming languages (C, Java, PHP, Matlab).
Graduated with 101 out of 110 with an essay about an own proposal for a digital audio compression algorithm.
Secondary School
2003
Secondary school "Liceo Classico Ugo Foscolo" in Albano Laziale, specializing in classical studies with emphasis on Latin, Ancient Greek, Philosophy and History.
Graduated with 100 out of 100.
Life
1984 - present
Life teaches you everything, way more than any kind of school.
Known Languages
Italian (native language);
Spanish (half-native language: very good speaking, listening and reading, good writing);
English (good speaking and listening, very good reading and writing).
Developing
What he thinks he is good at:
Handling the LAMP stack: PHP (5.4), MySQL, Apache configuration;
Developing in MVC fashion - learnt from symfony 2, then wrote his own framework;
Mastering the The Open Web Stack: HTML5, CSS3, Javascript (jQuery, backbone.js, client-side templating), XML;
OOP, developing in Java, and teaching it to his students.
What he is learning at the moment:
Various Skills
Mac OSX (10.4 to 10.7), Windows (3.1 to nowadays) and Linux (Ubuntu) experience;
Works well with command line tools and keyboard shorcuts (ctrl/option+everything);
Used to version control, both in single and team environment - mainly git;
Writes documents in LaTex, as he thinks content and presentation should stay divided;
Used Matlab a lot, mainly for signal analysis with wavelet filters;
Very good at audio editing, knows properties of different formats (MP3 to OGG to flac);
Has basics of Adobe Phothoshop and Illustrator (up to CS5 Suite).
Out of programming and learning
Plays piano since he was ten;
Writes music in different styles, aided by his keyboards and sequencers;
Loves music in all its forms, and would like to work in an artistic or promoting environment;
Enjoys literature, and writes on his own very often, mostly satirical one;
Likes movies, with Woody Allen, David Lynch and Stanley Kubrick on top;
Enjoys figurative art, such as paintings or sculptures, mostly from 19th Century to nowadays;
Cannot live without soccer, both on the grass and on TV;
Finds travelling very inspiring for everything - from learning to making music to just have a good time with new people.